(Cross-posted from Keystone Politics)
One of the most powerful arguments state Democratic challengers have against GOP incumbents this year is that Republicans made unpopular cuts to education spending.
Naturally, Republicans are trying to dodge accountability for education cuts by playing games with the baseline. They're using this chart to try to argue that Ed Rendell is to blame for cutting the state contribution to education: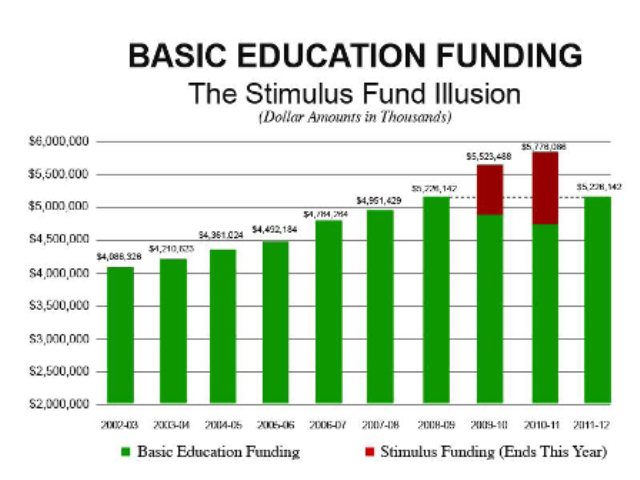 They want you to only pay attention to the green bars, and ignore the huge drop in the total funding. But obviously what people actually care about is the total funding, and the total funding is down.
When we look at this is in terms of per-student spending, it is even clearer. Per-student spending is down 1.2% in PA since 2008:
So when Justin Simmons and others say things like this, you should understand that he is trying to confuse you about what is happening:
"We have put more state funding into basic education K-12 than any time in the history of Pennsylvania," Simmons said Friday.
Republicans cut aid to school districts, forcing cuts and tax increases there, and then they brought the state contribution back to where it was in 2008, for a net cut to education spending per student in PA.